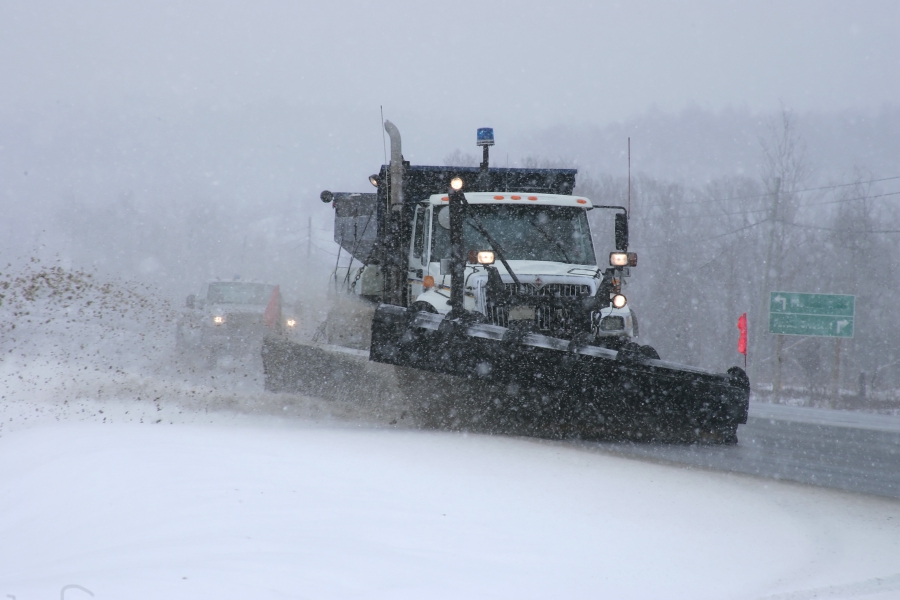 If you are a truck driver who will be spending a good amount of time of the roads this winter, you have realize how treacherous this can be. With slick pavement and ever-changing weather conditions, being in charge of a freight can be nerve wracking to say the least. With winter just around the corner it's important that you know everything you can do in order to ensure that you are being as safe as humanly possible. Below are just a few tips to staying safe on the road during the cold season.

1. Do Not Hurry
Speeding when there is water or ice on the road is never a good idea.  Mostly all at fault accidents are due to speeding. Sometimes this means that even if you are not going over the speed limit you may still be going too fast if the roads are bad. Take your time and always practice this tip no matter what.

2. Be Smart About  Following Distances
Make sure to leave plenty of space between your truck and the vehicle in front of you. Braking quickly often becomes difficult when there is snow on the road. Giving yourself enough room to slow down gradually will lessen the likelihood you will get into an accident.

3. Don't Run With The Crowd
Many truck drivers like to travel as part of a pack. This is not the best method however when you are driving in the winter. The less vehicles or other semis you have on the road near you, the less the chance is that something bad will occur.

4. Don't Follow Tail Lights
Following the tail lights of the person in front of you is never a good idea. Should they make a mistake while driving you are very liable to make the same mistake before you even know what is happening.

5. Use Good Judgement
If something seems unsafe, it probably is. Even if this slows down your travel time, your life is more important than arriving somewhere a few hours earlier as you may not make it there at all should the road conditions be bad enough.