As the snow begins to disappear for good and the roads clear up, you may be looking forward to driving a lot more. After all, the winter months are difficult for all truck drivers regardless of what they are hauling. However, with summer comes a different kind of preparation to ensure your safety. It is no surprise that there are more cars on the road during vacation months like June and July than any other time of the year. Not to mention, the interior of semis can become uncomfortably hot should you not have air conditioning or if you leave you rig in the sun for a short period while you grab a bite to eat. Below you can discover how to remain safe while you are driving through the summer months.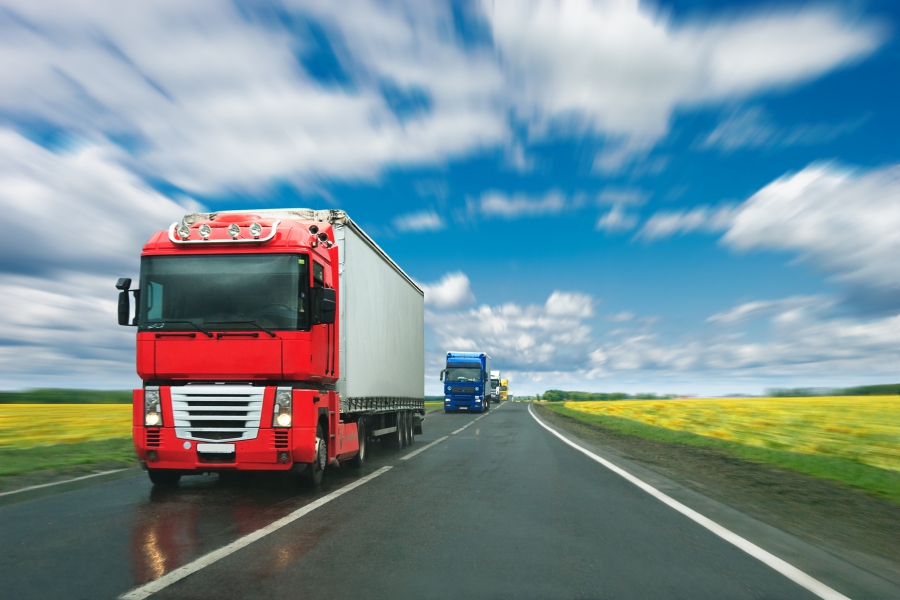 Be Prepared for Storms
Depending on where you are driving in the country, you may experience multiple storms that seemingly appear out of nowhere. These storms can often be violent and in some cases lead to severe weather conditions like hail, strong winds, lightning, as well as tornado warnings or watches.
In order to remain as safe as possible, you should keep your radio tuned into a weather station at all times if you suspect a nasty storm is on the way. This way, you can know which direction the storm is heading as well as the severity of it. It is also important that you know you can rely on your tires. Make sure they have good pressure as well as reliable treads before you hit the road. Lastly, treating your windshields with water repellent will help you to see more clearly when the rain in really coming down.
Pay Attention to Work Zones
Summer means that construction season is in full swing. With nice weather, construction crews can get a lot more done and they try to take advantage of this. Be very cautious when you are driving through work zones, as construction workers are hit by vehicles while they are on the job every single year.
Pay Attention to Other Cars on the Road
As we mentioned before, summer means more traffic on the road than any other time of the year. With so many people going on vacation and even weekend trips, you can be sure to never be alone on the roads during the summer months. Be sure to keep a good distance between you and the cars driving near you, as well as pay attention to the flow of traffic in order to avoid an accident.
Make Sure Your Cab Stays Cool
We are sure you already know how hot it can get inside the cab of a truck in the summer. Keep your cab cool with a sun shield and steering wheel cover to avoid the interior getting too heated.
The dedicated team at Transpro Burgener wants you to stay safe regardless of what season it is. Check back to our trucking blog for more truck driving tips in the future!